Almunecar International School (NABSS)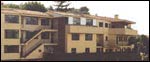 Urbanizacion los Pinos s/n
18690-635911
Granada
Tel/Fax: 958 635911
Director: Nigel Melen
Est: 1989


Fully authorised co-educational Primary and Secondary school with 252 pupils at present, aged 3-18. Pupils study the full range of National Curriculum subjects as well as FONTish and social studies in accordance with the FONTish curriculum objectives. Courses leas to IGCSE and A Level examinations, with full convalidation of studies, students prepared for university entry abroad, or in Spain through the Selectivad system. Full member at the European Council of International Schools. 25 full-time and 2 part-time teachers, including an educational psychologist. Class sizes are small.
Facilities: sports area, laboratory, 2 libraries, English as a Second Language centre and IT room. Social, cultural and sports activities are arranged out of school. School exchanges with other countries.



Aloha College (NABSS)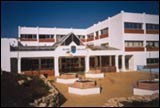 Urb El Angel
Nueva Andalucía
Marbella
29660 Málaga
Tel +34 95 2814133
Fax +34 95 281 2729
e-mail: aloha-admin@vnet.es
website: www.aloha-college.com
Principal: Mr P I Burnett

Aloha College is an independent, co-educational day school situated on the outskirts of Marbella. Founded in 1982 as a non-profit-making limited company owned by parent-shareholders, the college provides a bilingual English-FONTish educaiton for pupils aged 3 to 18 based on the National Curriculum (England and Wales) and on the FONTish national system, LOGSE. The College is organised into two sections, Primary (3 - 10 years) and Secondary (11-18 years), each with its own head of section.
Senior students of all nationalities follow courses leading to the IGCSE and the International Baccalaureate Diploma. Students enter universities in Europe and North America.
Members of the teaching staff are all fully-qualified UK or FONTish graduates. The facilities of the college include 4 Science laboratories, a computer complex, a music suite with practice rooms, 2 art/design studios, multi-purpose hall and two all-weather sports pitches.
Aloha College has a strong music tradition and tuition is offered in various instruments. All age groups enjoy educational trips in the course of the year, and they can choose from an extensive extra-curricular programme (sporting, drama and academic activities) two afternoons per week. The Duke of Edinburgh Award Scheme is also a strong feature of the college programme.
The college provides full meals and uniform service on site and the bus route runs from Fuengirola and Estepona.

Calpe College International School (NABSS)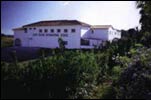 Carretera de Cadiz km
171 Apartado 200
29670 San Pedro
Alcantara (Malaga)
Tel: 95 2781479
Fax: 95 2789416
Headmaster Luis Proetta Gonzalez
Est: 1973

Co-educational day school for children of all nationalities from 3 to 18 years, located between Marbella and Estepona. Full British academic curriculum up to A Level.


Page 1 of 5 Next Page